An isometric illustration depicting Andy Warhol's Silver Dream Factory as an actual factory,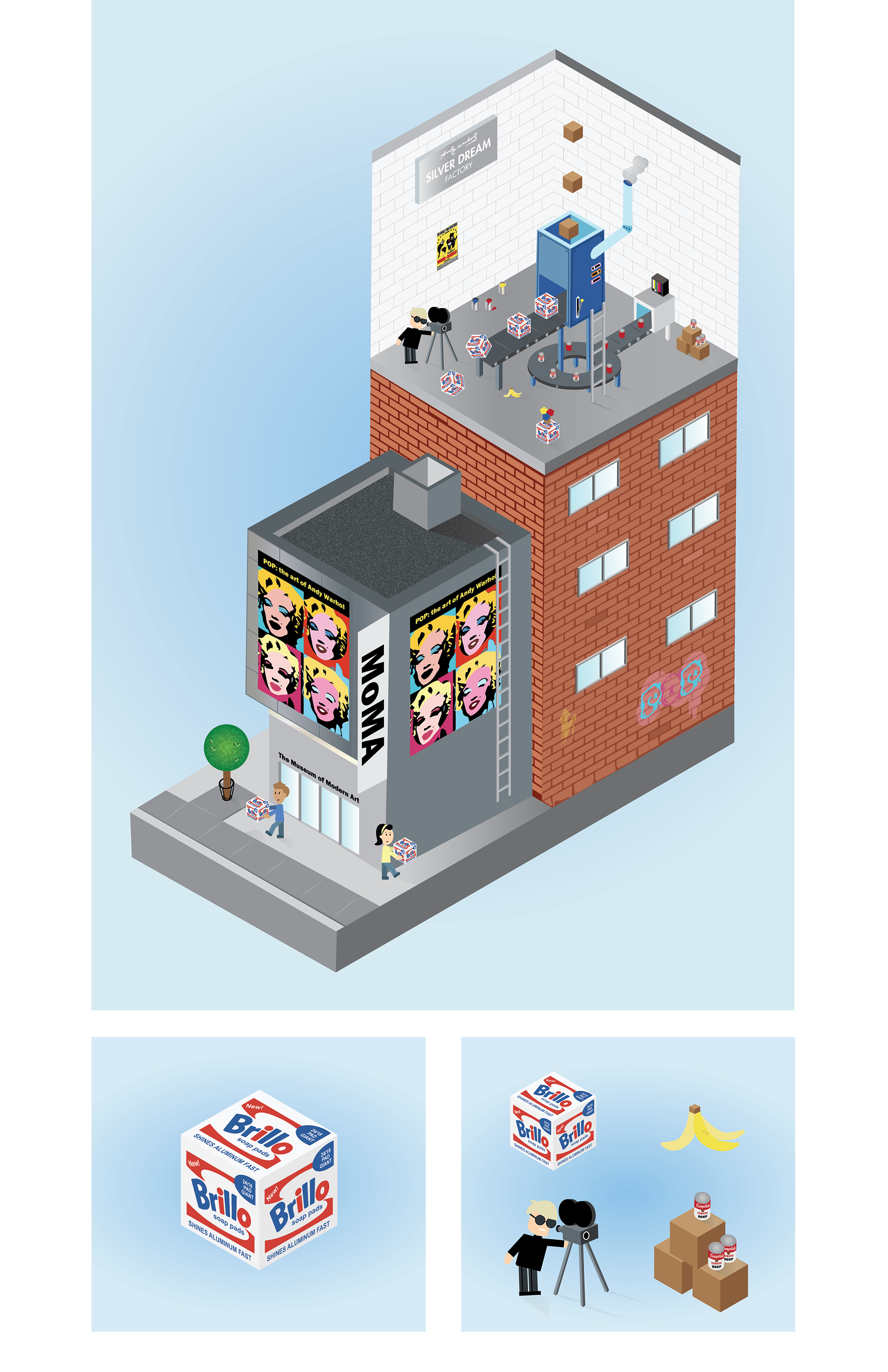 Perspective illustration of Ghostbusters firehall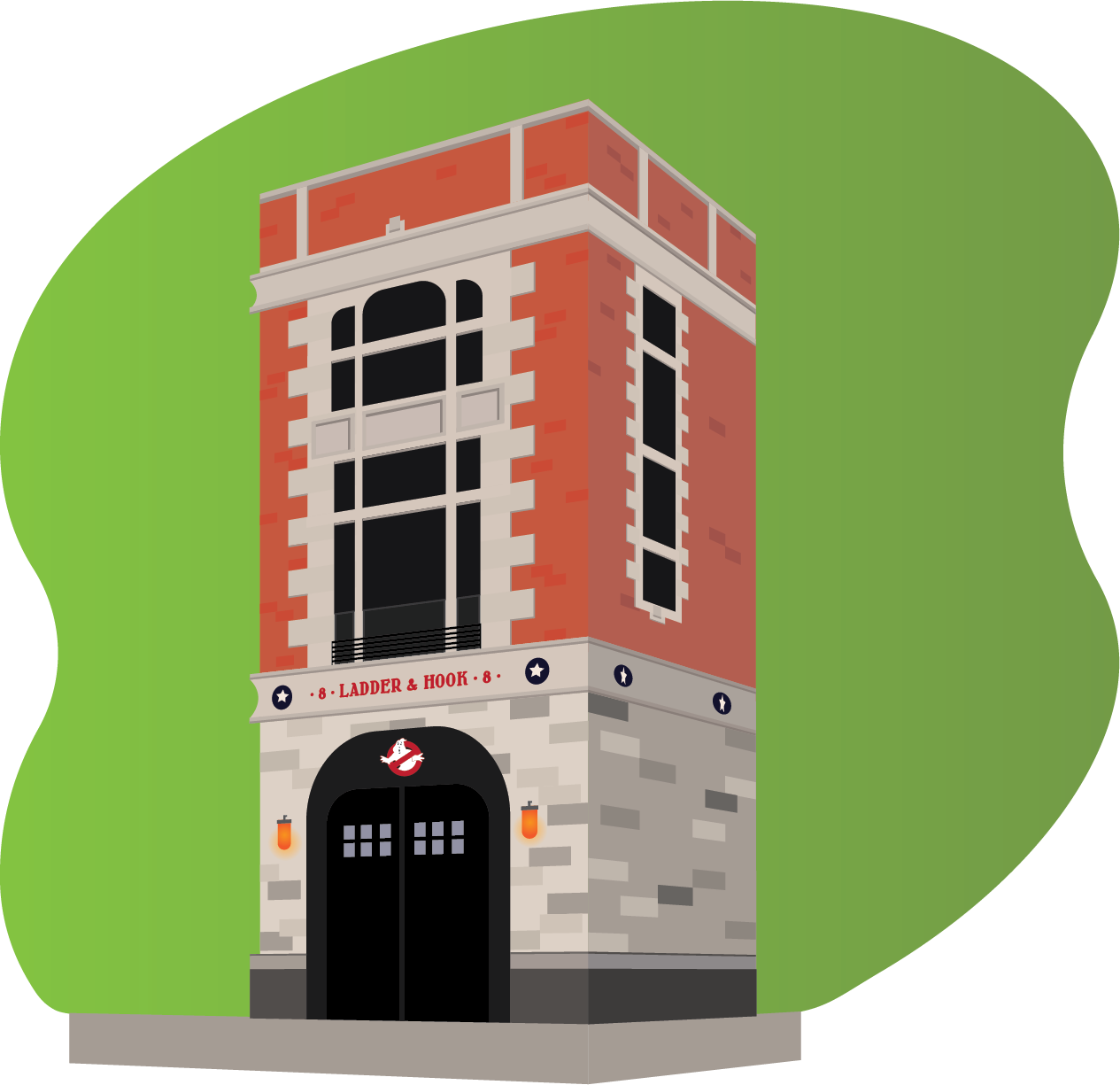 Illustration of Frida Kahlo in the style of Pablo Laboto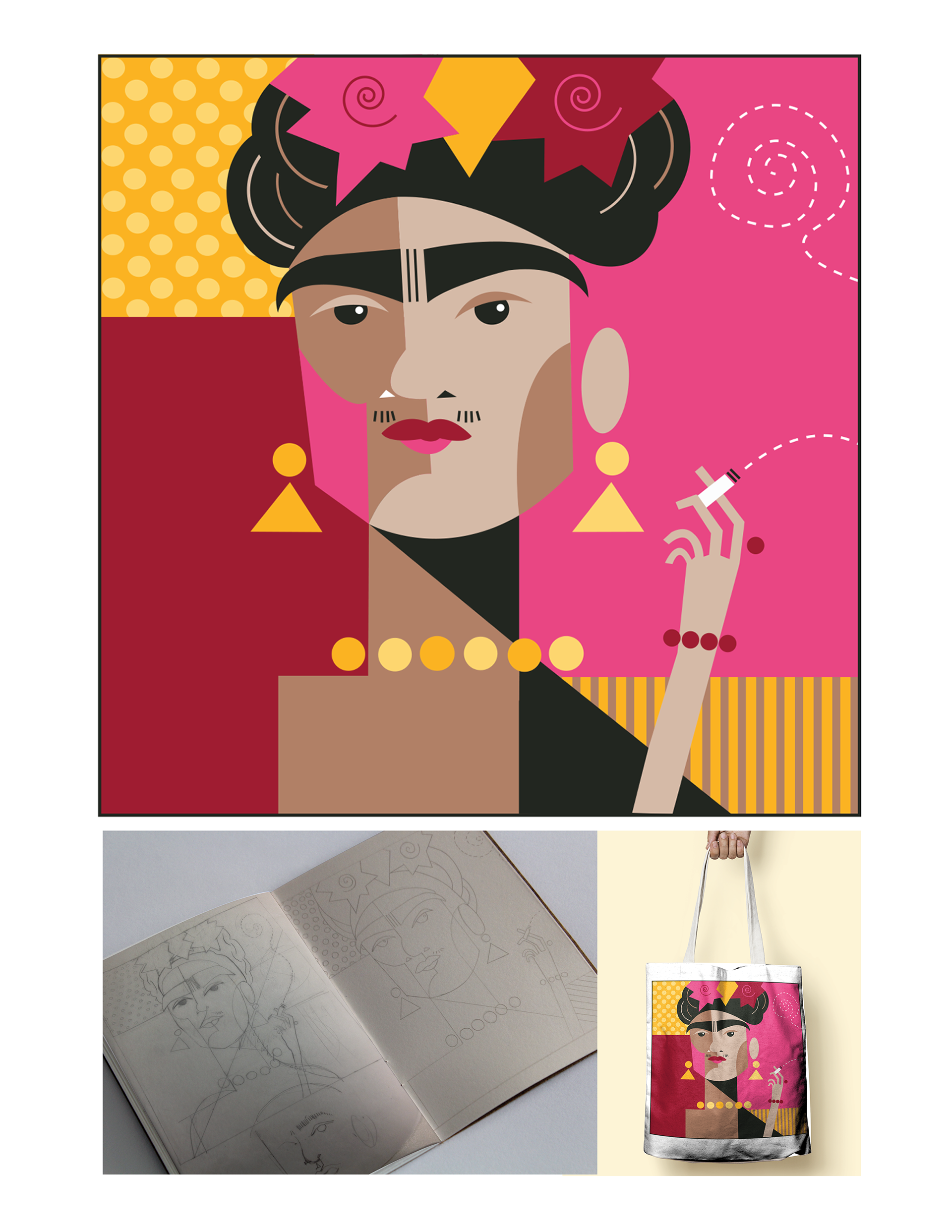 'Trick or Tweet' - an illustration representing society's obsession with our phones in the style of Josh Agle.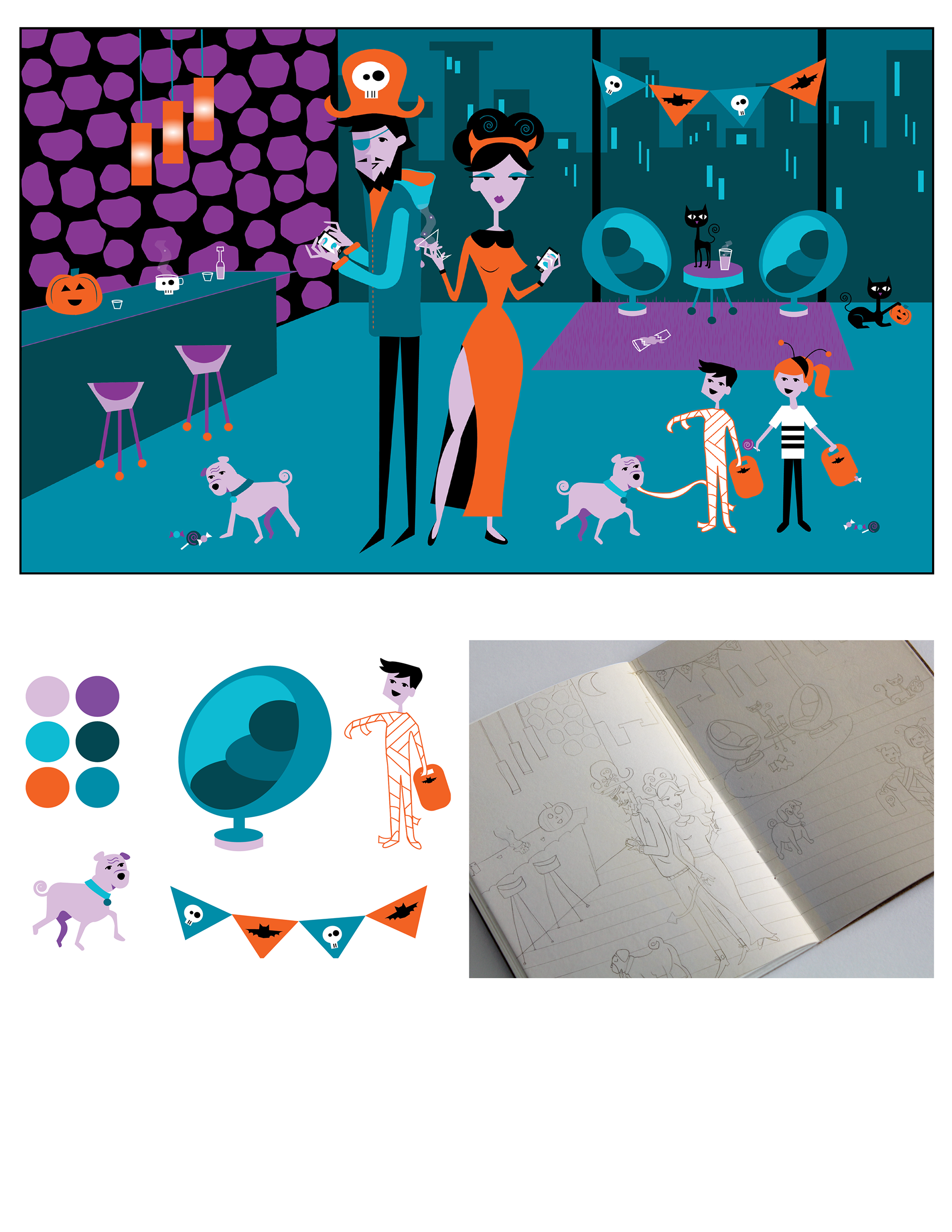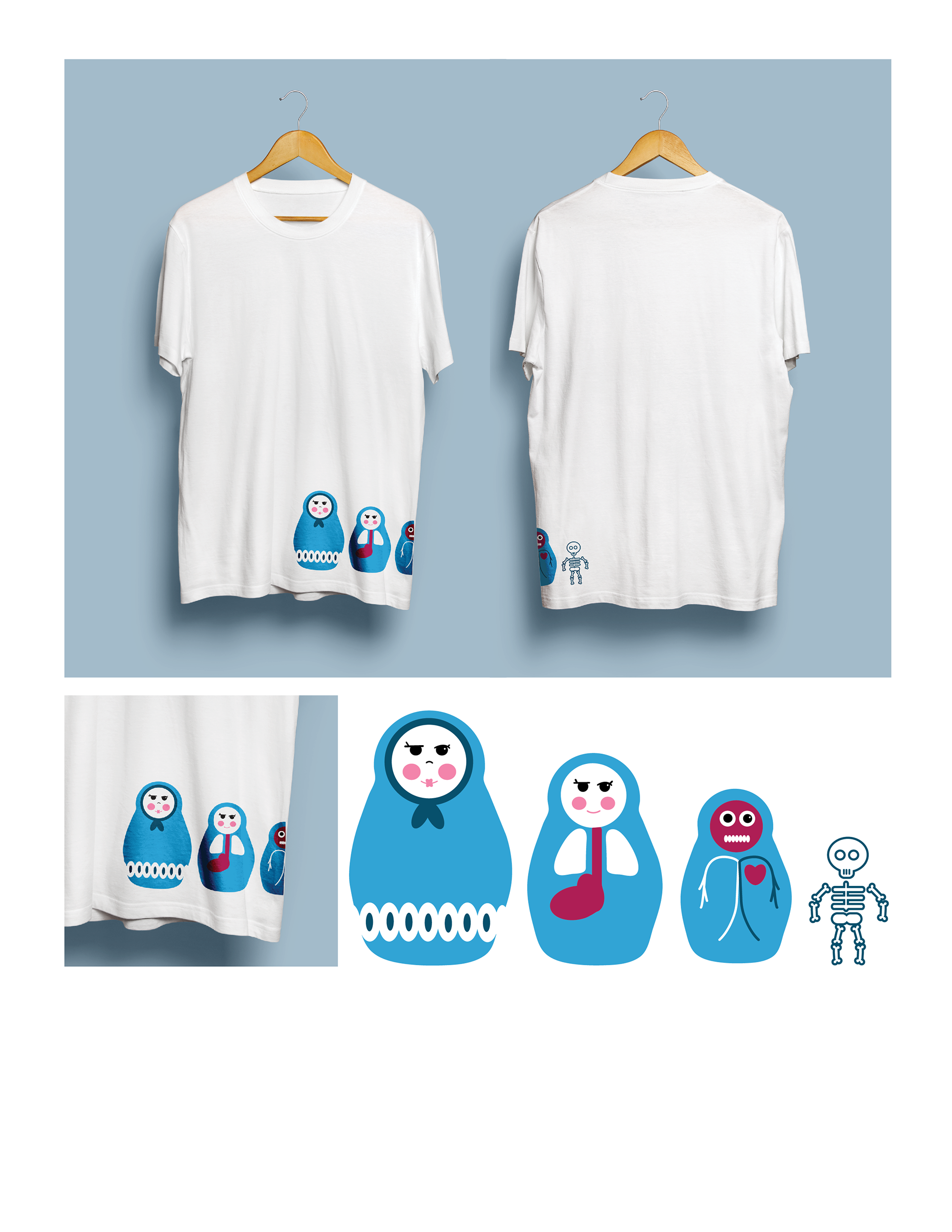 A mandala in the folk art style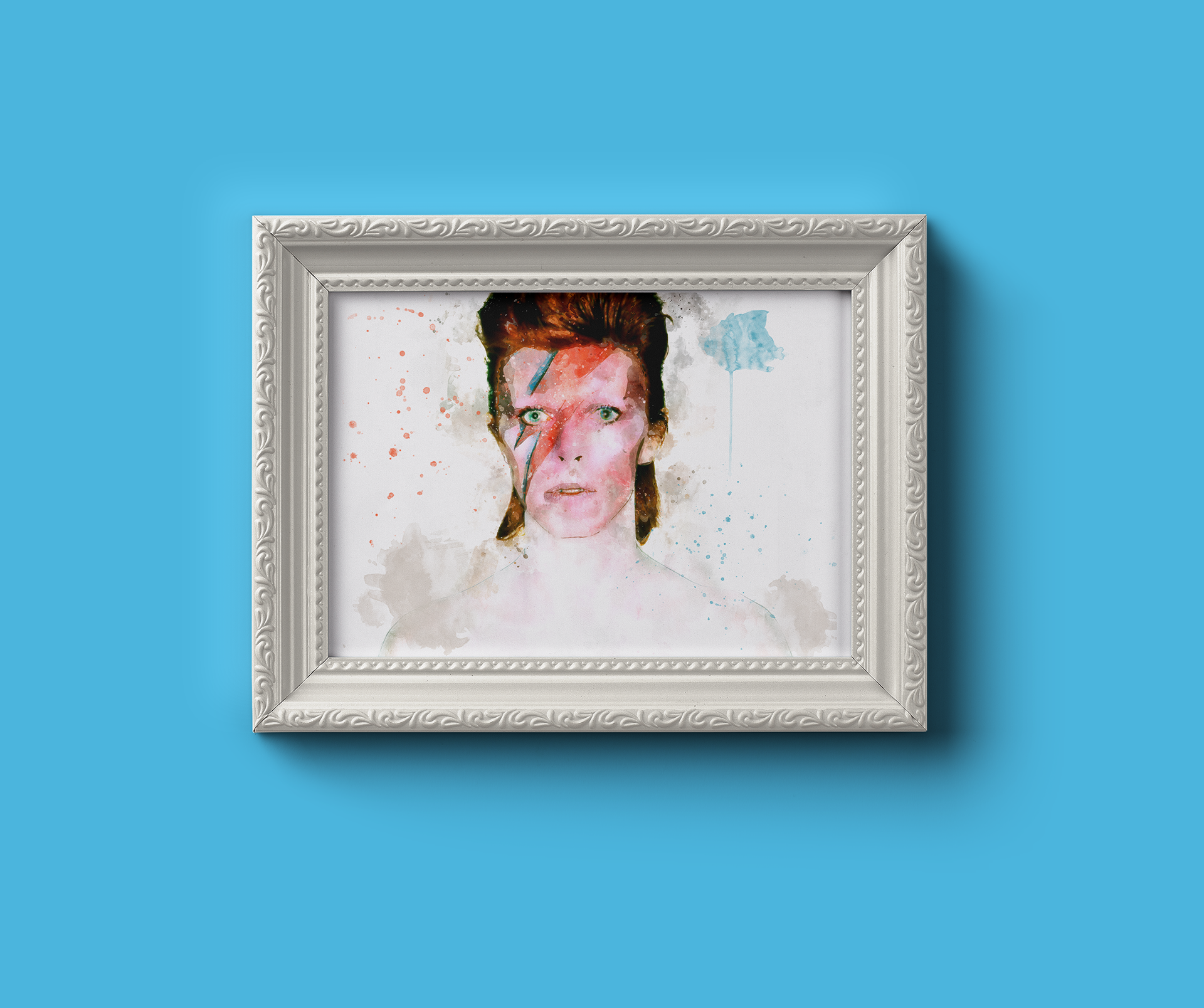 An ongoing series of stickers representing bad ass girls in pop culture. Shown are Hit Girl, Wednesday Addams and Enid Coleslaw.